It's 13 seasons into Keeping up with the Kardashians and it seems they may be running out of things to talk about again… So what do you do? Launch a makeup line to rival your sister's, of course!
Kim Kardashian has confirmed a June 21 launch date for her makeup line called KKW Beauty after posting a typically vague date hint on Instagram on June 11.
The collection's own Instagram handle is @kkwbeauty and you'll be able to shop from June 21 at: kkwbeauty.com.
This makeup line comes just months after she and sister Kylie Jenner created the KKW x Kylie Cosmetic set together. Kylie's fans are already suggesting this is Kim trying to get the spotlight back on her, now that Kylie's star seems to be on the rise.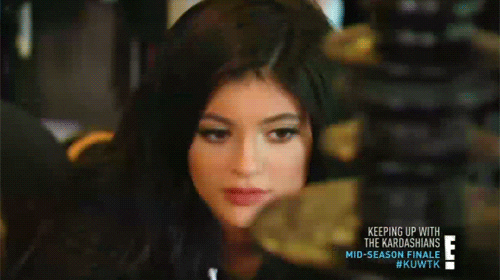 Always with the drama in this family, right?
However, Kim spoke at a June 13 Forbes Women's summit about how she is following her interests in business this year and aiming to evolve her brand empire.
She revealed she will also be launching a perfume by the end of the year. It sounds like she's got a lot to look forward to this year, and her fans too!